Bonjour, Bienvenue sur le site! Venez découvrir, lire ! Autant que vous voulez... Si cela vous plaît... Oeuvres à disposition. Pour être informé des nouveautés, Ou me contacter, Vous pouvez me laisser votre commentaire, votre lien ou m'écrire ! Bonne visite! Merci Gisèle
Newsletter :
Send a message:
Accepted Payment Methods
- PayPal
Shipping & Delivery
Price does not include shipping. Please ask for a quotation for an accurate shipping estimate
Additional Information
Pour l'Europe, les prix comprennent l'expédition.
Pour l'International, demander un devis.
Create a link to this page
To set a link to our site, you can use the following code:
Follow Gisèle DALLA LONGA!
Other links from the web

My Artmajeur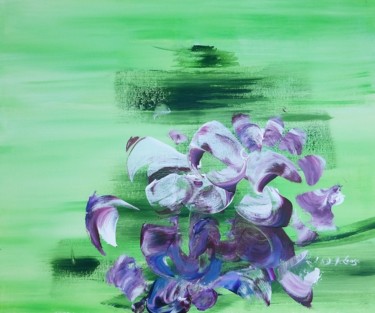 Arts et Lettres de France
You Tube Gisèle Dalla Longa
Website Management
Website maintained by : Artmajeur.com - Website for artists
Address : Artmajeur, 6 plan Chabrol, 34830 Clapiers, FRANCE
Tel : +33 (0)95 095 9966


For questions and comments about the website, please contact us at the following address: support@artmajeur.com
Last modification date : January 26, 2020